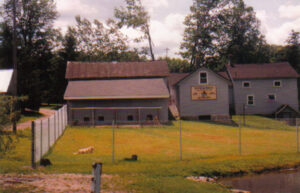 While there are so many amazing things about having a dog, one aspect that can be a little tricky is making arrangements for when you're out of town. Whether it's just one night, a few days, or a week or longer, you need to be sure your dog is being taken care of for the entirety of your absence.
The two most viable options dog owners consider in these situations are usually a boarding facility or a pet sitter. Both solutions have their advantages, but there is something to be said for the benefits of dog boarding over a dog sitter. Take a look at what a boarding facility has to offer that a sitter doesn't.
Security
At a boarding facility, your dog will be monitored and receiving care 24/7. There will always be a trained professional on hand looking after your beloved pup, ensuring they're safe, healthy, happy, and where they should be. Most pet sitters are not trained and experienced at the same level as the employees at a dog boarding facility.
Socialization
Without their humans around, dogs can get lonely very quickly. Staying at a boarding facility will give them the opportunity to socialize with other dogs and multiple people. A pet sitter may stay with your dog or check in throughout the day, but they cannot offer the same stimulation, enrichment, fun, and stress relief as running around with new canine companions.
Availability
Boarding facilities have more resources than individual pet sitters, which means they have the time, tools, and energy to accommodate more dogs at a time. This makes dog boarding not only the more flexible option for your schedule, but also the cheaper option as well. Especially if you're looking for a long-term boarding solution or emergency boarding services, a facility will have more availability than a dog sitter.
When you choose long-term dog boarding at Silver Streak Kennels, you can expect your dog to get plenty of fresh air, individualized attention, expert care, and everything else they need to thrive. We offer short-term, long-term, emergency, and indefinite dog boarding options at our idyllic, 150-acre countryside farm in Upstate New York. You can trust that our devoted professionals will ensure your dog is happy, healthy, and loved for their entire stay.
Call us today at 607-263-2007 for more information about our dog boarding services!