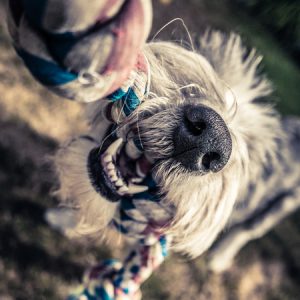 It can be hard to care for an aging dog. Their needs become increasingly more abundant, which can require a lot of time, patience and money. Silver Streak Kennels is where dogs can go to live out the rest of their golden years. We make sure the dogs are happy and comfortable when you can't be there or when their health makes it impossible for them to stay with you. Think of us as a retirement home for dogs, where pups can receive care and attention to all of their needs.
Even though the dogs here are out of their owners' care, it is important that their owners remember them, especially around the holidays or their birthdays. It is important for these dogs to feel loved during the last chapter of their lives. It may not seem like much, but a simple chew toy or a piece of clothing can go a long way. These items will carry the scent of a dog's owner, giving an old dog an excited spark of youth. It may seem like a menial gesture, but we have seen the difference it can make.
We have seen many dogs come through our doors who never to hear from their owners again. This is incredibly sad for us to see, as it is evident that these dogs feel a sense of abandonment. When we do see loving and attentive owners, who do everything they can to make sure holidays and doggie birthdays are not forgotten, it makes a huge difference when your dog can't be with you. It allows them to feel happy and loved. And at Silver Streak Kennel, we believe that sense of love and care is vital in your dog's golden years.
Dogs are man's best friends. Give your dog the same joy that they have given you. If you have a dog that needs care, or you would like to send some old canines a special gift, contact us today by calling 607-263-2007 or email us at silverstreak@frontiernet.net.