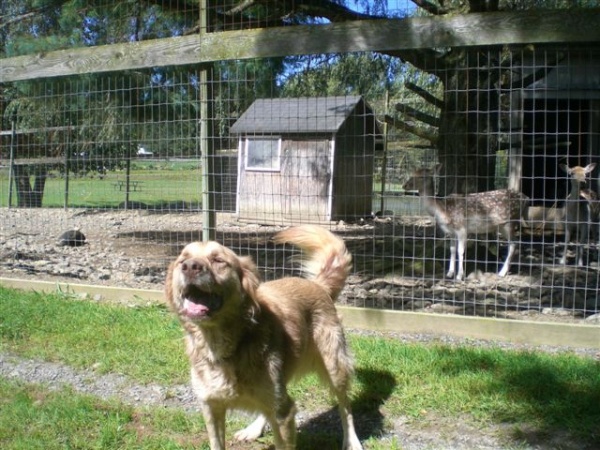 Leaving your dog for an extended period of time is never easy. Sometimes, unfortunately, you are left with no other option and find yourself in need of someone to take care of your dog during a long absence. In these situations, a long-term dog boarding facility can offer a solution that benefits both you and your pup.
The key to ensuring your dog is healthy and happy while you're away though is to choose the right long-term boarding facility. Here are some tips to help you do just that!
Go see the facility for yourself first.
Visiting a potential boarding facility gives you a chance to see the conditions in which your dog would be cared for and if it's a suitable home for them. Ask for a tour when you arrive, so you can see where the dogs sleep, eat, and play—if they deny you, this is a major red flag. Observe the cleanliness and safety of the facility, as well as how the staff interacts with the dogs.
Ask about veterinary care and onsite staff.
In the event of a medical emergency, you want to know your dog will be properly cared for where they're staying. Ask the boarding facility if they have a vet on call to respond to any medical needs that may arise during your dog's stay. It is also wise to ensure the facility staff is well-trained, friendly, and that someone will be onsite 24/7.
Find out what your dog's daily routine will be like.
When you're searching for a place to board your dog long-term, you're essentially searching for their new home for the foreseeable future. You need to make sure they will have a happy and healthy day-to-day life. Ask the staff what a day at their facility will look like for your dog. Inquire about an exercise schedule, feeding times, bathroom breaks, bathing, and opportunities for socialization.
Choose a facility that is willing and equipped to accommodate the individual needs of your dog.
During an extended stay, you want to be sure your dog will receive individualized care and attention. Look for a boarding facility that is prepared to meet the medical requirements, diet and exercise needs, and any age-based needs of their dogs on an individual basis. They should also provide care for their dogs based on their personalities, such as grouping energetic dogs together and making sure anxious dogs are socialized with more laidback companions.
At Silver Streak Kennels, we provide dogs with a fun, relaxing, and supportive environment in which they can run, play, and unwind freely. All of the dogs at our long-term boarding facility, located on our sprawling Upstate NY farm, are cared for based on their specific needs, preferences, and personalities.
For more information about our long-term dog boarding services—and why dogs in our care are happier than they've ever been—get in touch with our team today!